Subjects requested by stock agencies (Feb'19 Edition)
A new month means new opportunities to sell stock footage & stock photography. That is why CreativeInco.me publishes shot lists every month. So you get the best out of your photo & video sales.T
Before we go to the Shot List, I'd like to let you know there's a whole new tutorial about how to organize your stock metadata into CSV files and apply them in stock agencies on multiple files at once. I also recorded another lesson about how to write keywords quickly and efficiently so you can speed up your workflow.
These 2 lessons are already available to all the students of our Online Course.
Featured articles
CreativeInco.me
http://creativeinco.me/wp-content/uploads/2019/01/cropped-creativeincome-extenso-1-1.png
500
58
http://creativeinco.me/wp-content/uploads/2018/07/camera-old.jpeg
629
959
CreativeInco.me
http://creativeinco.me/wp-content/uploads/2019/01/cropped-creativeincome-extenso-1-1.png
500
58
http://creativeinco.me/wp-content/uploads/2019/01/plants.jpeg
800
600
CreativeInco.me
http://creativeinco.me/wp-content/uploads/2019/01/cropped-creativeincome-extenso-1-1.png
500
58
http://creativeinco.me/wp-content/uploads/2017/03/calculator-personal-stock-footage-best-sellers.jpeg
462
462
This is one of the last updates before I raise the price of the course, so if you're not a student yet, hurry up!
You can get it for a very small price using this discount coupon: SHOOT&SELL
Alright, let's get to the requests. Starting with Shutterstock's.
1. Animals in the Wild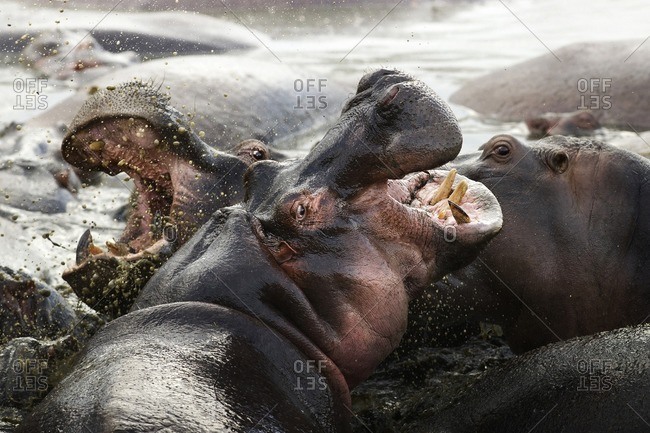 According to Shutterstock, the demand for Animal related stock photos, stock footage, and stock illustrations is higher than the offered content. They get more specific:
People viewing wildlife from licensed viewing points such as whale watching tours, or safaris.
Exotic animals in native habitats, such as llamas in Peru or lions in Africa.
Animals of the U.S. Pacific Northwest, such as bears, wolves, salmon, etc.
Oceanic creatures including octopuses, dolphins, and whales.
2. Plants
According to designer Kenny Colvin:
One trend that will be at the forefront of home interior design in 2019 is big, bold plants. … The bigger, the better here.


– Kenny Colvin, Designer

And since Interior Design has a strong influence on stock agencies, this request makes all the sense.
Photos and illustrations of modern plants, herbs, and flora in beautiful locations, indoors and outdoors
Product hero and lifestyle imagery of natural plants and people interacting with them.
Tall cacti, banana plants, and palm trees in beautiful destinations such as Joshua Tree or Hawaii.
Edible flowers, and natural herbs/botanicals such as turmeric, matcha, and parsley.
Cherry blossoms, peonies, dandelions, and other spring flowers.
3. Neurodevelopmental Disorders and Specialized Assistance
Diverse images that showcase these disorders in real-life situations.
Specialized assistance for adults and children who live with neurodevelopmental disorders.
People with disabilities in specialized learning programs.
Children and adults along the autism spectrum. Examples include people in solitary environments, listening to music, or using tablets as learning tools.
Adults and children with vision or hearing impairments.
4. Recycling
Pond5 is requesting recycling content.
Dropping plastic, paper, and cardboard items into recycling bins
Taking recycling bin to the curbside
Portraits with a recycling bin
Pro-Tip: The recycling symbol is in the public domain and is not a trademark, so it's free to use. As far as propping your recyclable goods (NO LOGOS) the following list pertains to the top ten items:

1. Cardboard
2. Paper
3. Food Boxes
4. Mail
5. Beverage Cans
6. Food Cans
7. Glass Bottles
8. Jars (Glass and Plastic)
9. Jugs
10. Plastic Bottles and Caps
Suggested Keywords: Reuse, Eco-Friendly, Environment, Conservation, Sustainable, Resources
5. Boxing
The second Pond5 request is Boxing. With its focus on training, competition, perseverance, and discipline, it is loaded with conceptual ideas that bleed much further into themes beyond its literal interpretation.
Shadow boxing
Throwing fists toward the camera
Hitting bag
Jump roping
Training with battle rope
Situps/pushups
Boxer portraits
Boxer hitting pads
Wrapping/taping hands
Suggested Keywords: Toughness, Energy, Preparation, Dedication, Aggression, Competitiveness, Strength, Endurance
6. Superheroes
The last Pond5 request this month is about superheroes. With the continued popularity of superheroes in mainstream culture, buyers are always looking for aspirational imagery of kids in costume to reflect heroic ambitions and potential. Surprisingly, we"re in short supply for this highly in-demand theme.
Portrait of boy or girl in a superhero costume
Boy or girl flexing their muscles in a superhero costume
Boy or girl running in a superhero costume
Shoot & Sell series
Shoot & Sell is a series that I upload almost every month with ideas & insights on the next subjects you can shoot to increase your stock footage or stock photography income. If this is a subject that interests you or if living out of your creativity is among your plans, then you came to the right place. The subscribe button is down below!