It is almost the end of January, but I think we can learn a lot taking a look at what files sold the most in the year of 2018 on stock agencies like Pond5, Shutterstock, Adobe Stock, etc. This includes stock footage & stock photography.
I want to show you a bunch of the best selling video & image files in 2018 and some conclusions I learned analyzing them. This should give you cool insights into how successful contributors approach topics and visual references as well.
For a better experience, I strongly suggest you watch the video above. It's made after the exact same content.
Featured articles
CreativeInco.me
http://creativeinco.me/wp-content/uploads/2019/01/cropped-creativeincome-extenso-1-1.png
500
58
http://creativeinco.me/wp-content/uploads/2018/07/camera-old.jpeg
629
959
CreativeInco.me
http://creativeinco.me/wp-content/uploads/2019/01/cropped-creativeincome-extenso-1-1.png
500
58
http://creativeinco.me/wp-content/uploads/2019/01/plants.jpeg
800
600
CreativeInco.me
http://creativeinco.me/wp-content/uploads/2019/01/cropped-creativeincome-extenso-1-1.png
500
58
http://creativeinco.me/wp-content/uploads/2017/03/calculator-personal-stock-footage-best-sellers.jpeg
462
462
You might also enjoy reading about my own personal bestsellers.
Trendy vs. Evergreen
The main message I'm trying to communicate is: there are two significant types of content you could work on – the bestsellers of 2018 will make that clear. There is the trendy content and the evergreen content.
The trendy content includes photos, footage, illustrations of topics that have a growing interest. For example, the latest iPhone, Amazon's Alexa, Self-driving cars, etc. Topics that are strong now and might get you good sales fast but may get old in the fast.
The evergreen content is made of perpetual subjects, that may not get you sales instantly but should take longer to become useless.
I'm not saying one is better than the other. I'm also not telling you to pick one. I'm just showing you two alternatives to work on.
My Brazilian flag video, for example, was a big success in 2014 during the WorldCup and in 2016 during the Olympic games (trendy content), when both happened in Brazil. However, it is still useful these days to anyone searching for the topic "Brazil" (evergreen content).
I hope this trendy and evergreen stuff makes sense to you…
2018 Bestsellers on Stock Agencies
Now let's talk about the 2018 bestsellers on Stock Agencies. Unfortunately, no stock agency discloses decent data on which files sold the most during a year.
The best resource comes from Pond5. A list of at least 20 videos and 20 images that they post every month. I won't show you this 500 files here, but you can check each month's best selling files here:
There's also no way to find out the order of which stock photos/videos sold the more. So I'm organizing them in categories.
1.Aerial
2018 was the year of aerial shots. At least 45 of the best selling video clips were made with drones. The category is growing so much that DJI and Pond5 partnered to curate and promote the best aerial shots made by drone operators.
The competition is enormous too. If you search for "aerial" on Shutterstock, you will get way more than a million results.
Having aerial shots doesn't mean you'll have sales. So try to explore what subjects or what locations still lack good aerial options.
And if you think drones are the only way to produce aerial shots, then you're wrong. Take a look at this bestseller zooming into the Pentagon. Do you really believe one would be able to fly over the Pentagon?
I mean, this guy deserves it. He probably took a screenshot from Google Earth. Applied some zooming. Blurred out the edges and added some cars in After Effects. This probably took him less than an hour and there he is. One of the bestsellers in 2018.
2. 2D & 3D Animations
At least 33 bestsellers are made with 2D or 3D animations. Some of them are extremely realistic and probably done by a team of 3D professionals. A few others are quite simple to reproduce and still communicate the concept very well.
I personally like this one of the Mona Lisa painting. A very creative way to animate a famous static image. This is editorial, of course.
3. Portraits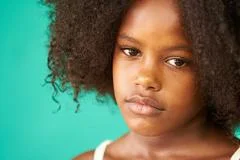 Portraits are a perfect example of evergreen content. They have been among the bestsellers for a while and should stay for a good time. One common thing among these files is how well they communicate cultural diversity. It might be age, the activity, the profession, the clothing, the background, etc. This kind of shot can be used in innumerable ways.
I like this one with the girl putting a VR headset. The background has a guy walking with a paper and a team sitting by a desk which makes it clear that they are game designers. The colors, her clothes, and her style are all very well selected. This is surely produced by a team.
4. Objects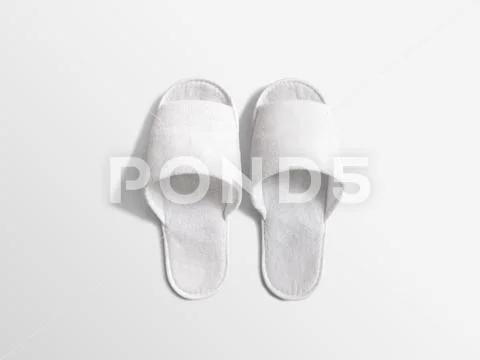 The objects category is another example of long duration content and quite easy to be reproduced. The bestsellers in this category are all flawlessly focused on specific subjects and concepts. Creative angles and isolated background seem to be the key to make your files stand out in the crowd.
I've seen this video with the showerhead in many other agencies too. The way the camera is positioned is pretty creative and makes the shot unique. Also, notice how the subject is isolated with nothing in the background.
5. News
We can not ignore how much the news affect sales on stock agencies. Poverty, wars, politics and even sports events have a strong influence on what is selling. The multiple storms during the year, the wildfires, and other natural disasters were responsible for some bestsellers too.
This kind of content is usually submitted as editorial. So it might be a good idea to work on creative ways to explore this content under commercial usage.
This one is among the bestsellers and was submitted as commercial. It's not visually appealing like the others. But the fact that you can't recognize the place makes it possible to be used for other storms too. I don't doubt the author of this clip changes the title every time there is a new hurricane, no matter where.
6. Vintage
In the same line, the vintage category is growing stronger every year. I believe most of them are made after public domain content adding some effects on top. Pond5 seems to bring better results than the others in this category because they allow multiple takes in the same clip. This is a dangerous area because the rules are not clear about what is public domain and what you can really make with it.
Some contributors are also making good sales by reproducing these old shots. This astronaut, for example, is clearly not Neil Armstrong.
7. Self-driving Cars
Self-driving cars was a strong subject last year and will keep getting stronger in the future. You can't easily get one of this cars, but you can definitely reproduce the concept.
This example among the bestsellers is my favorite. If you look closely, you can even see a glimpse of what should be the arm of a person turning the wheel. This proves how you don't need a self-driving car to work on this subject.
8. Other Categories
And here are some more categories that were always in the bestsellers and will only get you sales with high-quality files or very specific shots. They are Sports, Family, Technology, Business, Nature, and Education.
A good part of the best selling files is made of these categories. There are already thousands of excellent options for the buyer, so you have to be smart if you plan to explore them. One way to do it is getting very specific like this one explores Paralympic race and this one shows a man using technology in agriculture, a unique background.
There are actually way more bestselling files and categories than the ones I showed you. Just to mention some of them:
What about you?
And now I want to know about you. What were your bestsellers in 2018? If there's a good number of people participating, I guess we can do a video with our own bestsellers and the lessons learned.
After all, this is how Creative Income works. We're a community learning to achieve financial freedom together.